Meetup Members:  Sign Up Now for our next wine tasting event where we will go to Mendoza Argentina and sample wines from
Loscano Winery
Weekend Event!

Fabulous Wine and Food Pairings

Avoid Traffic and Drinking/Driving with Light Rail and two blocks to restaurant
What:  Meet Wes Johnson Regional Manager and Grant Jennings General Manager for Loscano Wines   Food Pairings by Sonomaz Chef 
Where: Sonomaz Wine Bar & Grill 10345 Park Meadows Drive Lone Tree, CO (Lincoln and I-25)  South DTC   Light Rail Stop (Lincoln)  The light rail is 2 blocks from the venue!
When:  Friday March 6, 2015    6:00pm-7:30pm
Cost:   $29.99    Advance Purchase Tickets

Crowd: Our event is a wine social.   Mostly Young to Mid Professionals  (the bulk of our group is late 20′s to early 50′s)   This is not
a singles group.  We have some couples who attend.
Dress: Dressy Casual/Dress to Impress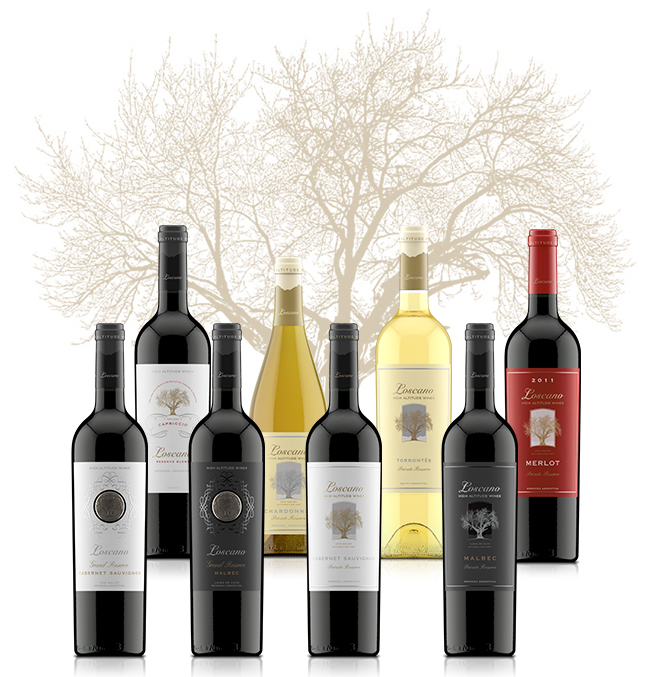 Wines and Food Pairings

Reception: Loscano private reserve Torrontes
Loscano Private reserve Chardonnay  with Butter Poached Shrimp Brochette
Loscano Private Reserve Malbec with Braised Beef Short Rib  (previous vintage 91 rating Wine Sur, Gold
Medal Denver International Wine Festival top 100 values Argentina)
Loscano Private Reserve Cabernet with Smoked Chicken Empanada
Loscano Private Reserve Capriccio (red blend) with Goat Pepperjack w/ Onion Marmalade
Loscano Private Reserve Merlot with Chocolate Drizzled Berry Kabobs
Loscano Grand Reserve Cabernet  (Bonus wine)

Please Note: We do not sell tickets at the door ...sorry but we will have to turn away anyone who doesn't have an advance ticket as wine and food has been allotted based on the ticketed attendees and we do not handle money at the door.

Parking: Light Rail: to Lincoln Station and walk one block. FREE PARKING
 ————————————————————————————

We are partnering with a Colorado organization called Senseof Security which provides a sense of security from financial hardship and enhance the quality of life for Colorado breast cancer patients in treatment. Sense of Security has served more than 900 Colorado breast cancer patients while in treatment by providing over $1.5 million towards housing, utilities, groceries, transportation, COBRA or insurance premiums and other basic living expenses over the last 12 years. Sense of Security has served grantees from 48 Colorado counties statewide.
Please note: Our party area will be private (and blocked from the public) and we will turn away folks who do not have a ticket as we must provide the headcount to the chef and winemaker. This event will be limited to 100 attendees due to space
Conditions for our events:
Refund Policy:   http://www.meetup.com/denverwine/pages/Payment_and_Refund_Policy/
Purchase of a ticket through eventbrite for an UncorkedDenver.com event also constitutes agreement to the following Assumption of Risk and Waiver of Liability posted on our site:http://www.meetup.com/denverwine/pages/ASSUMPTION_OF_RISK_-_WAIVER_AGREEMENT/
UncorkedDenver.com in the news:
Kirk Montgomery talked about the wine and food pairing event with UncorkedDenver.com and showcasing Gauchezco wines and Second Home for a few minutes on 9news.com on June 10 in the E-block:

http://www.9news.com/video/987480113001/50255257001/061111-Kirk-and-The-E-Block
Lisa Snyder with LIVE with Lisa interviewd Eric Anesi with Gauchezco Vineyards, and Stacey with UncorkedDenver.com on June 11 and gave away bottles of Gauchezco on the air along with a giveway of a gift certificate for
Second Home. You can listen to the show on 1510AM and FM 93.7 on Saturday at 9:00am The archive of the interview is at:

http://livewithlisa1510.com/archives.html Click on June 11 to hear our interview with LIVE with Lisa!
See the media coverage from Hess Collection Event at Strings on January 26, 2011

http://www.uncorkeddenver.com/wp-content/uploads/2011/03/1102-Beverage-Analyst-Hess.pdf
View Photos from recent wine parties:

Tour of Europe Wine Party at Rialto Cafe

http://www.meetup.com/denverwine/photos/4491792/
Gaucho Wine Party at Second Home/JW Marriott with Eric Anesi Gauchezco Vineyards
http://www.meetup.com/denverwine/photos/1892621/
Piedmont Wine Party at Russo's May 10, 2011 with Massimo Bracco of Sartirano Vineyards
http://www.meetup.com/denverwine/photos/1426441/ Rodney Strong Vineyards at
Inverness April 2011 with winemaker Rick Sayre
http://www.meetup.com/denverwine/photos/1353232/
Hess Collection Wine Party at Strings Jan 2011 with winemaker Dave Guffy

http://www.meetup.com/denverwine/photos/1239730/
Bronwyn Long talks about Uncorked Denver in the Colorado Wine Examiner
http://www.examiner.com/wine-in-denver/the-week-ahead-uncorked-denver-presents-hahn-wines-at-its-monthly-wine-social
http://www.examiner.com/article/uncorked-denver-wine-social-colorado-meets-australia
Video of Our Winemaker Events:
Kevin Hall and Stewart Vandenberg talk about Alexander Valley Vineyards at Inverness Resort June 2012
http://www.youtube.com/watch?v=587McFkz6OA&feature=youtu.be
Paul Clifton, Hahn Winemaker talks about the winery at a recent UncorkedDenver.com event:
http://www.youtube.com/watch?v=V9mLVeirU3k&feature=youtu.be

Ryan Waltz with Don and Son's Portfolio May 2012
http://www.youtube.com/watch?v=Kvf_nBq5_w8&feature=relmfu
Steve Jacobs with Eagle Vale Vineyardshttp://www.youtube.com/watch?v=wzSY2klOCQ8&feature=youtu.be Part 2
http://youtu.be/MBc_Nt5BtxI and James Mazzio Chef/Owner cooking demo
http://youtu.be/j0aeP8OoXDU