UncorkedDenver.com Wine and Food Pairing Events
Sign Up Now for our first Patio Wine Party of 2015 with Special Guest Jack Armstrong flying into Denver to present Scheid Vineyards and GIFFT wines as we taste wines from Monterrey county
Meet Jack Armstrong Regional Manager for Scheid Portfolio

Scheid and GIFFT Wines paired with Session appetizers

Cork or Screwcap?  Presentation on Cork and Screw cap bottling and the direction of the wine industry

A portion of your ticket helps Sense of Security which helps ladies going through breast cancer treatment
Below is the info about our event on Wednesday May 13, 2015
Tickets are advance purchase:  Ticket link   https://uncorkeddenver-scheid.eventbrite.com
Wines/Food Pairings posted on Eventbrite
Patio Wine Party on South Pearl St: Meet Jack Armstrong with Scheid Vineyards/The GIFFT at Session Kitchen
Meet Jack Armstrong, Regional Manager presenting the Scheid Vineyards Portfolio  We will explore the central coast/Monterrey county as we sample wines from Scheid Vineyards and GIFFT (A partnership with Kathy Lee Gifford)
Session Kitchen is a hip newer restaurant on South Pearl Street that opened in Fall 2013 and has a fabulous patio/open area for our group (weather permitting….we'll be inside if there is rain)
When: Wednesday May 13, 2015 at 6:00 PM Please be prompt as we will be serving each wine and appetizer paired followed by dinner for members who stay for dinner.
Where: Session Kitchen Denver, Colorado 1518 S Pearl St Denver, CO  Note:  This event had been advertised as a Patio Party. The event may be completely inside if there is rain, wind or cold weather.
Cost: $29.99 includes tax and tip (Wine Party
Only)  Tickets are advance purchase:  Ticket link-https://uncorkeddenver-scheid.eventbrite.com
A portion of your ticket is fundraising for
Sense of Security which helps ladies going through Breast Cancer Treatment.
Dress: Business/Dressy Casual to Business/Dress to Impress
Crowd: Most of our crowd is Young/Mid Professionals
Scheid Vineyards consists of ten separate estate vineyards covering more than 70 miles, offering an array of soils, microclimates, and sub-appellations, and endless possibilities for producing fine wines. But less than two percent of
Scheid's grapes are selected for its label. Because of this, only the finest vineyard blocks are chosen for the wines and only the best lots are selected for bottling. Each wine is handcrafted, using the best of new technology combined with traditional methods to showcase the varietal character of the grapes, the
individuality of each vineyard, and the exceptional quality of the Monterey Viticultural Appellation.
Wines/Food Pairings posted on Eventbrite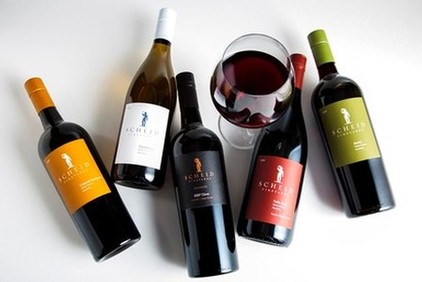 Wines in the photos above are representative of the wines that will be presented.
ASSUMPTION OF RISK – WAIVER AGREEMENT http://www.meetup.com/denverwine/pages/ASSUMPTION_OF_RISK_-_WAIVER_AGREEMENT
Please Note: We do not sell tickets at the door ...sorry but we will have to turn away anyone who doesn't have an advance ticket as wine and food has been allotted based on the ticketed attendees and we do not handle money at the door.
 ————————————————————————————

We are partnering with a Colorado organization called Senseof Security which provides a sense of security from financial hardship and enhance the quality of life for Colorado breast cancer patients in treatment. Sense of Security has served more than 900 Colorado breast cancer patients while in treatment by providing over $1.5 million towards housing, utilities, groceries, transportation, COBRA or insurance premiums and other basic living expenses over the last 12 years. Sense of Security has served grantees from 48 Colorado counties statewide.
Please note: Our party area will be private (and blocked from the public) and we will turn away folks who do not have a ticket as we must provide the headcount to the chef and winemaker. This event will be limited to 100 attendees due to space
Conditions for our events:
Refund Policy:   http://www.meetup.com/denverwine/pages/Payment_and_Refund_Policy/
Purchase of a ticket through eventbrite for an UncorkedDenver.com event also constitutes agreement to the following Assumption of Risk and Waiver of Liability posted on our site:http://www.meetup.com/denverwine/pages/ASSUMPTION_OF_RISK_-_WAIVER_AGREEMENT/
UncorkedDenver.com in the news:
Kirk Montgomery talked about the wine and food pairing event with UncorkedDenver.com and showcasing Gauchezco wines and Second Home for a few minutes on 9news.com on June 10 in the E-block:

http://www.9news.com/video/987480113001/50255257001/061111-Kirk-and-The-E-Block
Lisa Snyder with LIVE with Lisa interviewd Eric Anesi with Gauchezco Vineyards, and Stacey with UncorkedDenver.com on June 11 and gave away bottles of Gauchezco on the air along with a giveway of a gift certificate for
Second Home. You can listen to the show on 1510AM and FM 93.7 on Saturday at 9:00am The archive of the interview is at:

http://livewithlisa1510.com/archives.html Click on June 11 to hear our interview with LIVE with Lisa!
See the media coverage from Hess Collection Event at Strings on January 26, 2011

http://www.uncorkeddenver.com/wp-content/uploads/2011/03/1102-Beverage-Analyst-Hess.pdf
View Photos from recent wine parties:

Tour of Europe Wine Party at Rialto Cafe

http://www.meetup.com/denverwine/photos/4491792/
Gaucho Wine Party at Second Home/JW Marriott with Eric Anesi Gauchezco Vineyards
http://www.meetup.com/denverwine/photos/1892621/
Piedmont Wine Party at Russo's May 10, 2011 with Massimo Bracco of Sartirano Vineyards
http://www.meetup.com/denverwine/photos/1426441/ Rodney Strong Vineyards at
Inverness April 2011 with winemaker Rick Sayre
http://www.meetup.com/denverwine/photos/1353232/
Hess Collection Wine Party at Strings Jan 2011 with winemaker Dave Guffy

http://www.meetup.com/denverwine/photos/1239730/
Bronwyn Long talks about Uncorked Denver in the Colorado Wine Examiner
http://www.examiner.com/wine-in-denver/the-week-ahead-uncorked-denver-presents-hahn-wines-at-its-monthly-wine-social
http://www.examiner.com/article/uncorked-denver-wine-social-colorado-meets-australia
Video of Our Winemaker Events:
Kevin Hall and Stewart Vandenberg talk about Alexander Valley Vineyards at Inverness Resort June 2012
http://www.youtube.com/watch?v=587McFkz6OA&feature=youtu.be
Paul Clifton, Hahn Winemaker talks about the winery at a recent UncorkedDenver.com event:
http://www.youtube.com/watch?v=V9mLVeirU3k&feature=youtu.be

Ryan Waltz with Don and Son's Portfolio May 2012
http://www.youtube.com/watch?v=Kvf_nBq5_w8&feature=relmfu
Steve Jacobs with Eagle Vale Vineyardshttp://www.youtube.com/watch?v=wzSY2klOCQ8&feature=youtu.be Part 2
http://youtu.be/MBc_Nt5BtxI and James Mazzio Chef/Owner cooking demo
http://youtu.be/j0aeP8OoXDU